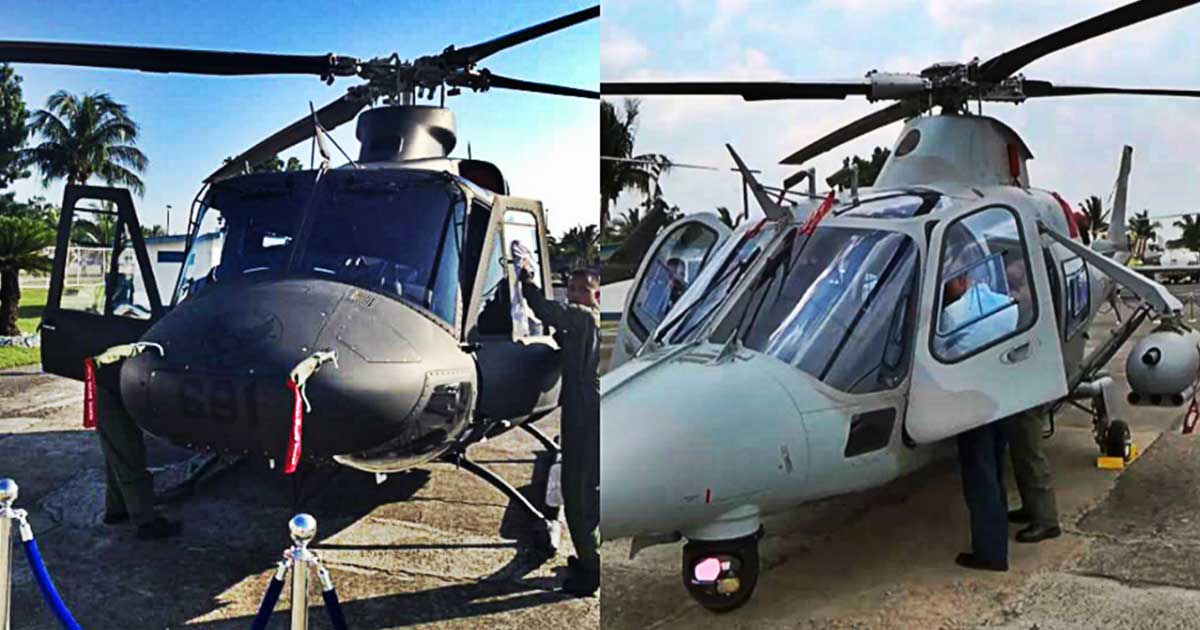 MANILA –  The Philippine Air Force (PAF)'s mobility and close-air support capabilities will be greatly boosted with the arrival of eight combat utility choppers and two attack choppers Monday.
This was disclosed by PAF spokesperson Col. Enrico Canaya in a message to the PNA Friday.
"The additional helicopters will certainly help increase (the) capability of the PAF. The Bell-412EPs have better lifting capacity suitable for mobility of troops and humanitarian assistance and disaster relief operations while the AW-109Es will augment the existing MG-520 gunships in close-air support to ground forces when needed," he added.
Turnover and blessing of the 10 helicopters will be done at Villamor Air Base, Pasay City Monday, Aug.17.
Defense Secretary Voltaire Gazmin will be the guest-of-honor and speaker for this occasion.
The Department of National Defense on March 2014, signed a Php4.8 billion contract with Canadian government for the delivery of eight Bell 412EP helicopters.
The order for eight attack AW-109Es was signed in June 2013 and is worth Php3.44 billion.
Picture image credit to: inq.net
By: (pna.gov.ph)