Now, the United States navy personnel has returned to their former naval base at Subic, Philippines, after being kicked out 20 years ago and are being welcomed in the wake of Chinese assertiveness in the West Philippine sea.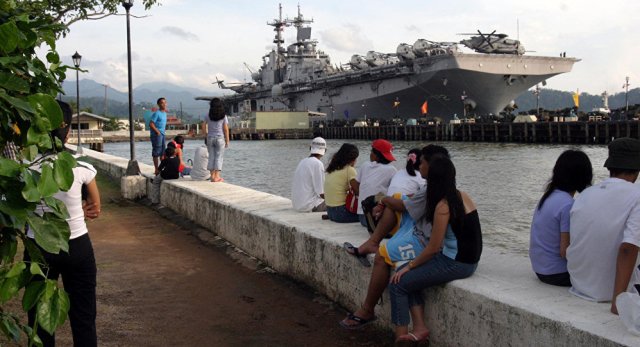 The US Navy started utilizing the base a year ago after the United States and the Philippines settled on the Enhanced Defense Cooperation Agreement (EDCA). The deal grew from concern in the Philippines about China's growing presence in the West Philippine sea (South China Sea.)
The Christian Science Monitor reported that Some 6,000 US personnel came to Subic in April and are set to return for exercises in 2016 in agreement with Philippine government.
US ships are utilizing Subic Bay as a resupply port and American merchant marine ships likewise docked at the port in the late October.
With the ongoing tensions between the Philippines and China, President Barack Obama is set to meet with President Benigno Aquino III in Manila on November 17. Likewise will set to discuss on the sideline the regional security, economic cooperation event.
After World War II, Subic was the biggest US naval base facility in the Pacific and naval personnel helped turn it into an area notorious for bars and prostitution.
When the United States formally left Subic in 1992, the region was eager to rid itself of its colonial past.
This time, the Philippine military, not the Pentagon, will oversee the base with new guidelines that includes a midnight to 5 AM curfew intended to check and curb the behavior of off-duty US personnel.
The base is currently home to a shopping center with cinema theaters and somewhere in the range of 200 well known and popular stores. - Carl E. Sputnik
Images used credited to sputniknews.com, news.usni.org, usnavymuseum.org