Japan has announced that they would increase their presence in the disputed waters of the West Philippine Sea with aircraft patrols along key routes, as reported by the Diplomat.
Japan is expected to patrol with their P-3C aircraft around areas of Philippines and Vietnam.
With the tension increasing in the region, the United States is sending a guided-missile destroyer to Japan reports said Wednesday.
Japan will now prioritize patrolling the contested waters in the West Philippine Sea in their return flights as tensions remain high in the region. The planes will likely scan a large portion of the West Philippine Sea with its advance monitoring ability.
"Japan will show its determination to strengthen its presence in the South China Sea(West Philippine Sea), support the U.S. pivot-to-Asia strategy and coordinate its maneuvers in the disputes over the Diaoyu Islands in the East China Sea," an official told Japanese newspaper Yomiuri Shimbun.
See also: 6 Possible Philippine bases to be used by US Armed Forces
China continued to increase tensions as they land more planes in their artificial islands built in the Spratlys this month.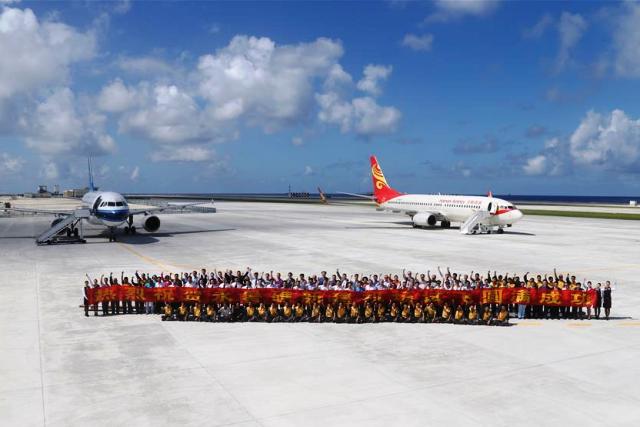 "It seems that the new strategically located islands reportedly constructed by China would give China more security leeway in the disputed waters and make it difficult for other forces to assert sea control," head of transport at law firm DWF, Jonathan Moss said, speaking to Reuters.
China has overlapping claims with Vietnam, the Philippines, Malaysia, Taiwan and Brunei in the South China Sea, through which $5 trillion in ship-borne trade passes every year. -John Esconde