The New Manila Bay–City of Pearl is a mixed-used development project to be built on reclaimed land in Manila, Philippines. It is the biggest One Belt and One Road project in the Philippines design and presented by the Hong Kong-based architecture firm, Ho & Partners Architects Engineers & Development Consultants Limited (hpa).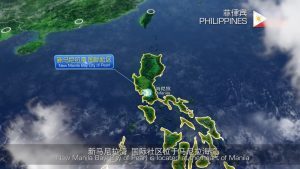 It is a city within the city that is a self-sustaining smart community that has an integrated Central Business District CBD in the heart of Manila, design to be the first smart city in South East Asia.
The hpa Deputy Managing Director Nicholas Ho presented a reclamation and development project to Philippine President Rodrigo Duterte and Manila Mayor Joseph Estrada on May 23, 2017.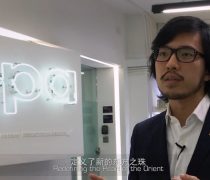 Reclamation works relating to the project is scheduled to begin in the 4th quarter of 2017 with the first residential buildings projected to be built in seven years. UAA Kinming, a consortium of Filipino Chinese developers will lead the reclamation efforts.
The City of Pearl will cover an area of 407 hectares (1,010 acres). It will be situated between the Manila South Port and the Pasig River mouth, at the current Baseco Compound. The additional reclaimed land will be leveled up for the project. Connected by a fully automated loop road network and a driverless railway system it will be an integrated central business district. 10 to 20 percent of the development will be allotted for open space areas.
The district will be divided into two main areas. The outer ring will feature a 10 kilometers (6.2 miles) waterfront promenade and an all-weather park while the inner ring will have an "extensive" central park and golf course.
A water taxi network will connect the two islands to the rest of Manila. Solar and tidal power will be also used for the development's power consumption. Among also the other features of the City of Pearl will be a stadium. Commercial and residential areas will also be allotted and are projected to make available jobs for over 50,000 Filipinos. -JCE.
Watch the video of the New Manila Bay–City of Pearl plan