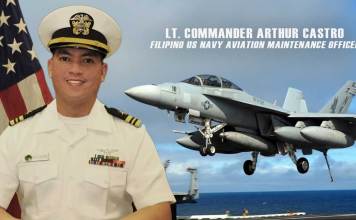 Nothing could stand in Art Castro's way when he chose to pursue a career in aviation. So when this native of the Philippines discovered that the U.S. Navy could get him a step closer to his dreams, he signed on the dotted line and never looked back. Now, as a Navy Maintenance Material Control Officer, LT Castro is responsible for the safety of some of the most sophisticated Navy aircraft. He also volunteers in the Civil Air Patrol. Because he lives and works on base, LT Castro is able to share his experiences with his family daily, especially his oldest son - a young pilot in training.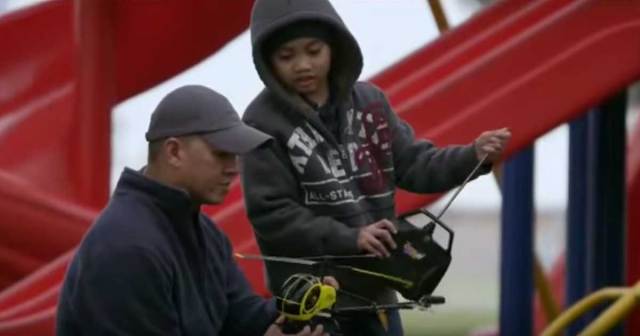 Being part of America's Navy means being a powerful reflection of what America is today. While we live in a society composed of diverse cultures, backgrounds and beliefs, we are united by our belief that motivation and determination will lead to success.
America's Navy strives to be a place where individuals can attain leadership positions, further their educations and truly achieve something beyond themselves by serving their country – locally and globally. This focus on diversity is both our commitment now and our promise for the future.
America's Navy is a place where men and women of every cultural background proudly take the lead, bringing their different skills, backgrounds and talents to bear every day, creating an environment of excellence. We believe embracing diversity is vital to both our present and future as a military organization and as a nation. Our commitment is to do our absolute best to make sure every young man or woman who hears the call is welcomed into a family they will proudly call their own for the rest of their lives – a family that exists like no other on land, at sea or in the air.
If you're serious about reaching your potential, start by deciding where it is you'll make your mark. Check out the available career interest areas and download the Navy's diversity policy.
To get a better feel for the diverse people and communities that make up the Navy, visit our Facebook pages, where you can interact with actual service members and others who share your interest in the Navy. And be sure to check out the real-life stories of service members who have achieved their dreams in the Navy.
By: Jason E.