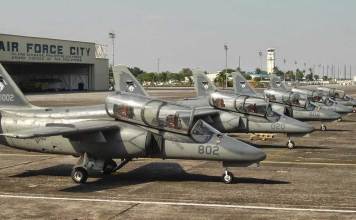 The Philippine Air Force (PAF) has set aside an amount of 24 million Pesos for the acquisition of spares for the armament, communications, navigation, environment control, electrical and fuel systems of one of its SIAI-Marchetti S-211 jet trainers.
Maintenance of these systems is vital to the effective operation of the aircraft.
A pre-bid conference is scheduled for Feb. 22, 9:00 a.m. at the PAF Procurement Center Conference Room, Villamor Air Base, Pasay City.
Meanwhile, submission and the opening of bids is on March 8, 9:00 a.m. at the same venue.
The S-211 is the basic jet trainer of the PAF. Around three to five S-211 units are still operational.
The PAF originally acquired 24 units during the early 90s. 
The aircraft can also be used for ground attack and patrol missions.