Defense Secretary Voltaire Gazmin confirmed that a defense wishlist is already in the hands of Japanese defense officials. The list consists military equipment that the Philippines plans to acquire from Japan.
One of the primary defense wishlist requested to Japan is to acquire diesel- electric powered type submarine.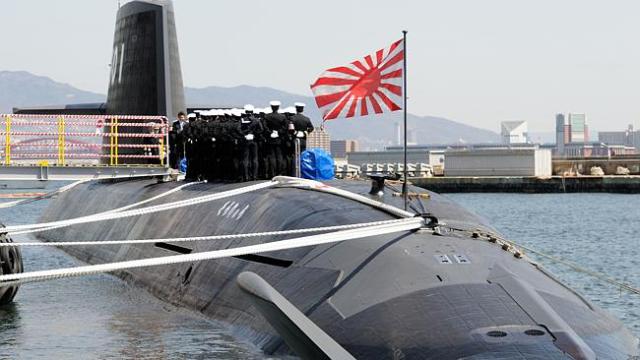 As a part of Japan's military assistance and soft loan package to the Philippines, Japan is now considering the request of  the Philippine government to sell them 2 Soryu-class submarines made by Mitsubishi Heavy Industries and Kawasaki Shipbuilding Corporation.
Assistance includes familiarization and training of Navy personnel which later, though becomes submariner.
"At 4,200 tons submerged, the Soryu-class is considerably larger than either the [German] Type 214, [French] Scorpene, or improved [Russian] Kilo, and can carry a much heavier weapons load. This size also makes them quieter and longer-ranged than the other boats on the market. At current price expectations of around $500 million, the Soryus are not wildly more expensive than the other boats."
The fast-tracking of this plan is also due to the increasing activities of China in the South China Sea. The Philippines is currently involved in a territorial dispute over the Spratly Islands and the Scarborough Shoal. This acquisition of submarines is to strengthen the capacity of the Philippines to guard their territory the West Philippine sea against possible intrusions and actions by China over the row. Japan is also considering, providing assistance to Vietnam, who is also involved in a dispute with China over boundaries and territories in the maritime region as well.