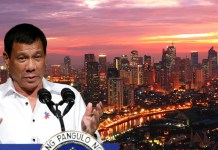 The Philippines' vibrant economy is in tip-top shape wherein it grows at a tremendous rate. A record that shows it is the world's 10th fastest growing economy in the world in 2017.
That is as indicated by the World Bank's most recent release of Global Economic Prospects. For 2017, Philippines' economy is relied upon to progress between 6.5 to 7.5 percent. That is double the nation's long-term growth.
According to Tradingeconomics.com. the gross domestic product, annual Growth Rate in the Philippines averaged 3.68 percent from 1982 until 2017, achieving an all-time high of 12.40 percent in the final quarter of 1988 and a record low of - 11.10 percent in the primary quarter of 1985.
It benefited the Philippine economy through the stable macroeconomic environment of low inflation and low debt to GDP ratio which has managed a solid and healthy domestic demand growth and from a restoration of the Asian Pacific that have raised exports, which represent near 33% of GDP. exports from the Philippines rose 12.1 percent from a year prior to USD 4.81 billion in April of 2017.
Clearly, a severe domestic policy and foreign policy strategy of President Duterte haven't undermined Philippines economic growth, at any rate not yet. But the Philippines have touched the country's equity markets, which have underperformed the markets of the region.